Leading the early life plant based, clean nutrition revolution
With the world's first whole plant, dairy & soy free babies and kids nutrition
Now available nationwide in Canada
Explore our products
Find the option that's right for your child
Reasons to love
Feel good about the food you give to your child.
Complete Nutrition
Made from whole plants
Designed to support healthy
growth and development
Minimally processed ingredients
Leaving in more nutrients
Clean label certified,
safe from heavy metals and other nasties
Low in sugar,
vitamin and minerals enriched

X
No dairy
X
No soy
X
No corn syrup
X
No palm oil
X
Non-GMO
Share Else with Friends and Earn with Each Sale!
Join Else affiliates + to make money by telling your friends about our whole plant-based nutrition products. Be part of our Affiliates family that values the same things you do. Turn your love for Else Nutrition into cash by sharing our products and earning with each sale. Find out more today!
Explore
Take a look at what Else has to offer.
Life Changing Stories
Real parents share stories about our products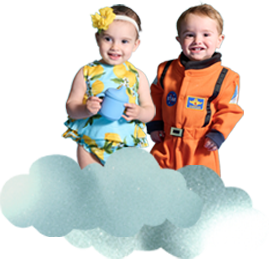 Ivan is something else! He loves this toddler formula ♥️ I'm so happy I had to share. Ivan couldn't transition to cows milk it messed up his tummy, and I was looking for a clean ingredient formula. Three months on @elsenutrition and he has done amazing.
Ofelia
Else Nutrition really changed my daughter's life. My daughter used to have a terrible constipation. I was sad too see her crying. Thank you so much. I really appreciate for that I'm so happy to see my baby girl healthy and happy too. No more constipation at all.
Loid
I was a bit skeptical, but my toddler LOVES IT!! she comes to the kitchen and asks for her 'leche' (Spanish) . She gets all the nutrients she needs and she enjoys it.
Angela
"Our mission is to help parents start their children on the path towards a healthy life. By offering them clean, plant-based, whole-food options made from mother nature's gentlest ingredients."